TCLoc: Online Master's Degree in Technical Communication and Localization
Connecting the world!
Online Master's Degree, Real-World Opportunities
The Master's in Technical Communication and Localization (TCLoc) is a career-oriented program offered by the Faculty of Languages at the University of Strasbourg. This online master's degree is taught entirely in English by professionals in the fields of technical communication, localization, project management, web technologies, and visual communication. With a variety of courses and real-world application, TCLoc gives you the opportunity to develop your skills and broaden your professional range.
For more details, take a look at the curriculum.
Flexible Online Master's Degree
This online master's degree is designed for working professionals who are looking to expand and certify their skills in technical communication and localization. We understand that traditional programs and academic deadlines can be a real constraint for professionals willing to further their education. That's why we have created a flexible program with multiple study options. You can choose the length of the program, from 12 to 24 months, depending on your needs and professional commitments.
TCLoc's admissions are online and open throughout the year. Next intake: January 2023!
Read more about the application requirements and the program format.
The TCLoc Community around the world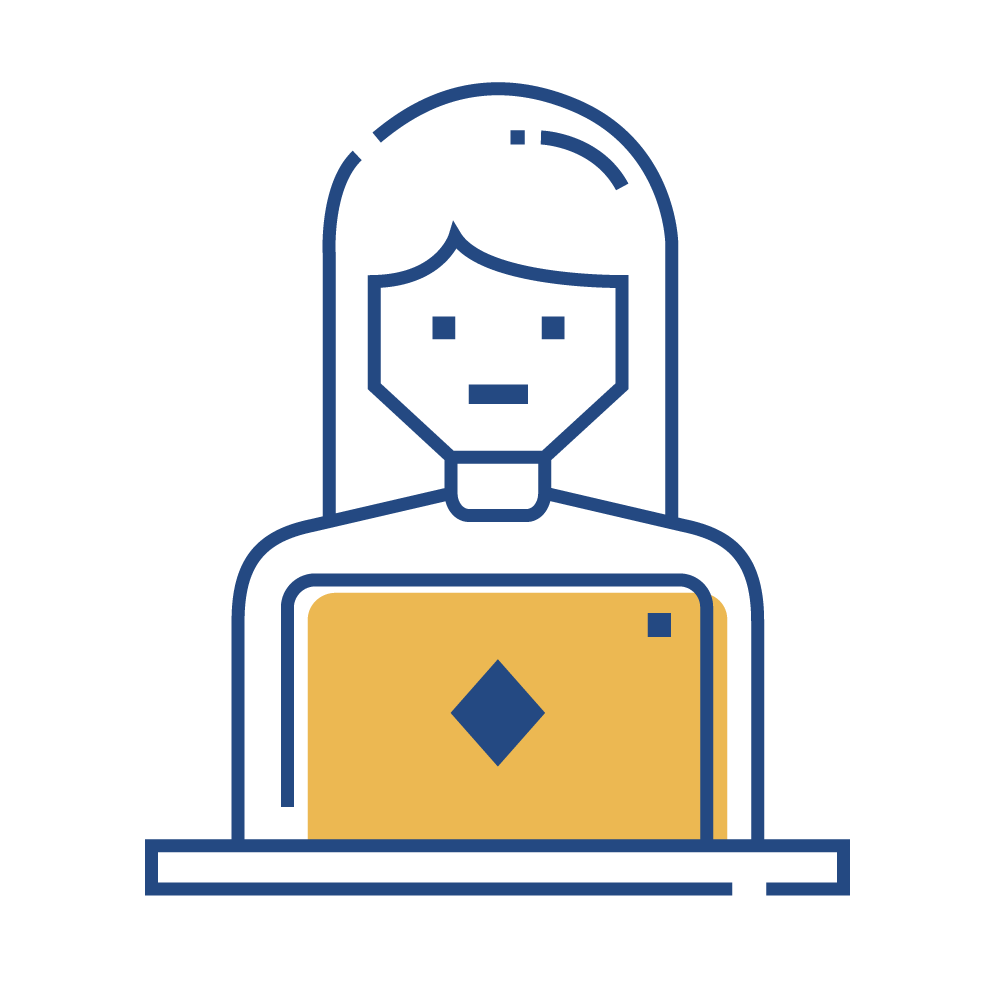 187 students enrolled and trained in the master's program since 2017.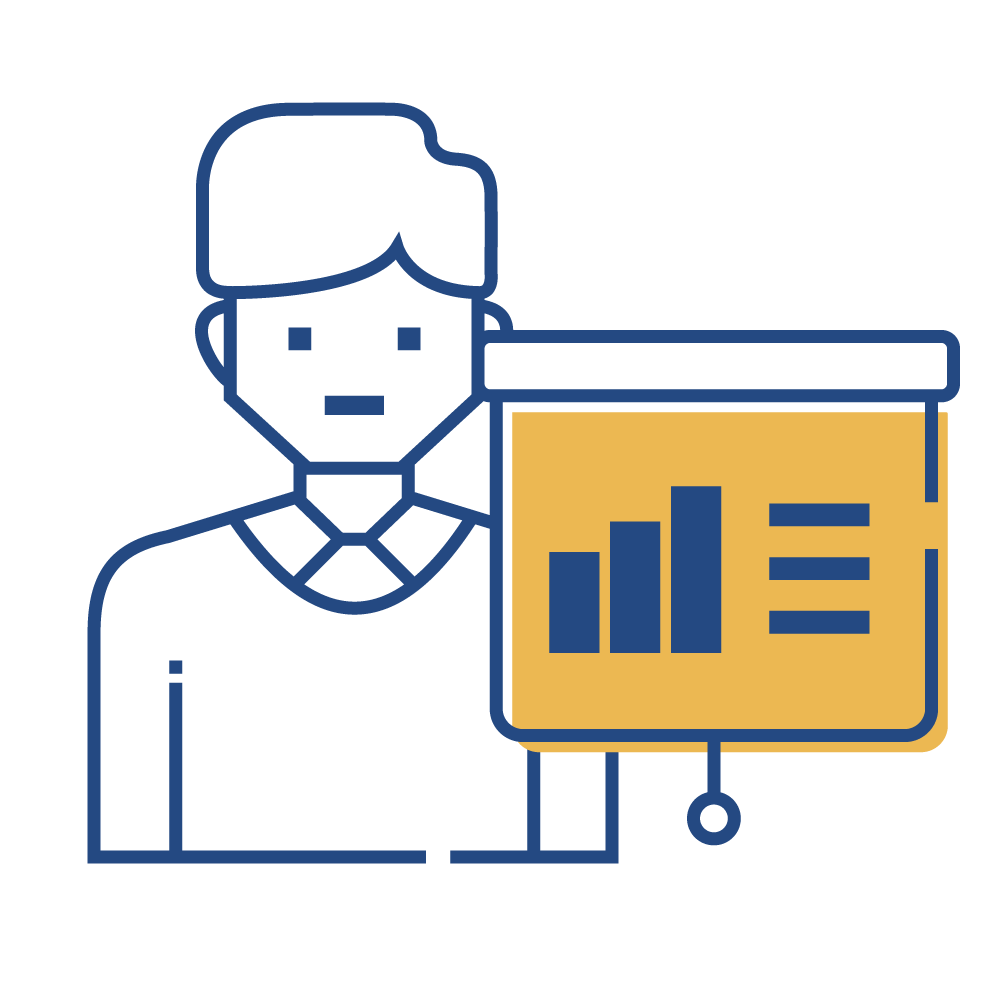 23 professionals and experts providing current and practical instruction.
[{"student_name":"Sofia","student_country":"Spain","student_job":"Social Media industry","student_description":"My name is Sof\u00eda, I'm from Spain and I graduated from Translation and Interpreting in July 2019 at the Spanish University of Valladolid. I also did the third year of my bachelor's degree abroad, at the Universit\u00e9 libre de Bruxelles, thanks to the Erasmus+ Studies Programme. I've always been a huge passionate of languages and different cultures, and that leaded me to do my studies in Translation as well as to live in different countries. Straight after graduating from my bachelor's, I decided to move to Dublin, where I'm living at the moment, in order to become more fluent in English and to look for better career perspectives. I'm currently working in the Social Media industry, analyzing content in different languages. That made me realize the big importance of technical and online information in our globalized society. That is the reason why I decided to enroll in the TCLoc Master's, to enhance my skills in Technical Communication and Localization and expand my knowledge and professional skills within the industry","student_picture":{"ID":7560,"id":7560,"title":"SOFIA-SOLDEVILLA-GARCIA","filename":"SOFIA-SOLDEVILLA-GARCIA.jpg","filesize":166684,"url":"https:\/\/mastertcloc.unistra.fr\/wp-content\/uploads\/2021\/05\/SOFIA-SOLDEVILLA-GARCIA.jpg","link":"https:\/\/mastertcloc.unistra.fr\/page-daccueil\/sofia-soldevilla-garcia\/","alt":"","author":"1","description":"","caption":"","name":"sofia-soldevilla-garcia","status":"inherit","uploaded_to":6,"date":"2021-05-27 14:02:18","modified":"2021-05-27 14:02:18","menu_order":0,"mime_type":"image\/jpeg","type":"image","subtype":"jpeg","icon":"https:\/\/mastertcloc.unistra.fr\/wp-includes\/images\/media\/default.png","width":768,"height":772,"sizes":{"thumbnail":"https:\/\/mastertcloc.unistra.fr\/wp-content\/uploads\/2021\/05\/SOFIA-SOLDEVILLA-GARCIA-280x180.jpg","thumbnail-width":280,"thumbnail-height":180,"medium":"https:\/\/mastertcloc.unistra.fr\/wp-content\/uploads\/2021\/05\/SOFIA-SOLDEVILLA-GARCIA-274x275.jpg","medium-width":274,"medium-height":275,"medium_large":"https:\/\/mastertcloc.unistra.fr\/wp-content\/uploads\/2021\/05\/SOFIA-SOLDEVILLA-GARCIA.jpg","medium_large-width":768,"medium_large-height":772,"large":"https:\/\/mastertcloc.unistra.fr\/wp-content\/uploads\/2021\/05\/SOFIA-SOLDEVILLA-GARCIA.jpg","large-width":768,"large-height":772,"1536x1536":"https:\/\/mastertcloc.unistra.fr\/wp-content\/uploads\/2021\/05\/SOFIA-SOLDEVILLA-GARCIA.jpg","1536x1536-width":768,"1536x1536-height":772,"2048x2048":"https:\/\/mastertcloc.unistra.fr\/wp-content\/uploads\/2021\/05\/SOFIA-SOLDEVILLA-GARCIA.jpg","2048x2048-width":768,"2048x2048-height":772,"post-image":"https:\/\/mastertcloc.unistra.fr\/wp-content\/uploads\/2021\/05\/SOFIA-SOLDEVILLA-GARCIA-440x175.jpg","post-image-width":440,"post-image-height":175}},"point_location_on_map":"translate(4%, -13%)","marker_position_on_map":"translate(44.9%, 37%)"},{"student_name":"Claudia","student_country":"Uruguay","student_job":"Spanish Language Specialist","student_description":"I'm Claudia, from Montevideo, Uruguay. I have a bachelor's degree in translation from the University of the Republic in Uruguay, and I am ATA-certified from English into Spanish. For almost 20 years I have worked as a freelancer for translation companies from the U.S., the U.K., New Zealand, and Canada, and I also work as an external Spanish translator and editor for ECLAC, and as an external Spanish editor for PAHO. In April 2021 I joined the WHO Academy as a Spanish Language Specialist. I joined TCLoc because I'd like to expand my localization skills, and at the same time learn about technical communication, which is a field I've always been interested in","student_picture":{"ID":7559,"id":7559,"title":"Claudia-Franco","filename":"Claudia-Franco-scaled-e1622125160783.jpg","filesize":70535,"url":"https:\/\/mastertcloc.unistra.fr\/wp-content\/uploads\/2021\/05\/Claudia-Franco-scaled-e1622125160783.jpg","link":"https:\/\/mastertcloc.unistra.fr\/page-daccueil\/claudia-franco\/","alt":"","author":"1","description":"","caption":"","name":"claudia-franco","status":"inherit","uploaded_to":6,"date":"2021-05-27 14:02:11","modified":"2021-05-27 14:02:11","menu_order":0,"mime_type":"image\/jpeg","type":"image","subtype":"jpeg","icon":"https:\/\/mastertcloc.unistra.fr\/wp-includes\/images\/media\/default.png","width":664,"height":631,"sizes":{"thumbnail":"https:\/\/mastertcloc.unistra.fr\/wp-content\/uploads\/2021\/05\/Claudia-Franco-scaled-e1622125160783-280x180.jpg","thumbnail-width":280,"thumbnail-height":180,"medium":"https:\/\/mastertcloc.unistra.fr\/wp-content\/uploads\/2021\/05\/Claudia-Franco-scaled-e1622125160783-289x275.jpg","medium-width":289,"medium-height":275,"medium_large":"https:\/\/mastertcloc.unistra.fr\/wp-content\/uploads\/2021\/05\/Claudia-Franco-768x670.jpg","medium_large-width":768,"medium_large-height":670,"large":"https:\/\/mastertcloc.unistra.fr\/wp-content\/uploads\/2021\/05\/Claudia-Franco-1024x893.jpg","large-width":1024,"large-height":893,"1536x1536":"https:\/\/mastertcloc.unistra.fr\/wp-content\/uploads\/2021\/05\/Claudia-Franco-1536x1340.jpg","1536x1536-width":1536,"1536x1536-height":1340,"2048x2048":"https:\/\/mastertcloc.unistra.fr\/wp-content\/uploads\/2021\/05\/Claudia-Franco-2048x1786.jpg","2048x2048-width":2048,"2048x2048-height":1786,"post-image":"https:\/\/mastertcloc.unistra.fr\/wp-content\/uploads\/2021\/05\/Claudia-Franco-scaled-e1622125160783-440x175.jpg","post-image-width":440,"post-image-height":175}},"point_location_on_map":"translate(-9.8%, 28%)","marker_position_on_map":"translate(31.1%, 78%)"},{"student_name":"Robert","student_country":"United States","student_job":"Strategic Communicator","student_description":"I\u2019m from Dayton, Ohio in the United States. I began my career as a teacher of English as a second language and have spent much of the past 12 years abroad. I\u2019ve lived in Bulgaria, Saudi Arabia, and most recently Belgium where I served as a Communications Assistant in the NATO Communications and Information Agency. I have a master\u2019s degree in geopolitics, as well as experience in marketing communications, including drafting internal and customer-facing content and SEO copywriting. I\u2019m passionate about writing and communicating, which is why I joined TCLoc. It not only expands my know-how to include technical communications, but affords me the chance to enrich my skill set with the vital technical-related competencies needed for the digital age","student_picture":{"ID":7561,"id":7561,"title":"Robert","filename":"Robert.jpg","filesize":1153677,"url":"https:\/\/mastertcloc.unistra.fr\/wp-content\/uploads\/2021\/05\/Robert.jpg","link":"https:\/\/mastertcloc.unistra.fr\/page-daccueil\/robert\/","alt":"","author":"1","description":"","caption":"","name":"robert","status":"inherit","uploaded_to":6,"date":"2021-05-27 14:02:33","modified":"2021-05-27 14:02:33","menu_order":0,"mime_type":"image\/jpeg","type":"image","subtype":"jpeg","icon":"https:\/\/mastertcloc.unistra.fr\/wp-includes\/images\/media\/default.png","width":1896,"height":2023,"sizes":{"thumbnail":"https:\/\/mastertcloc.unistra.fr\/wp-content\/uploads\/2021\/05\/Robert-280x180.jpg","thumbnail-width":280,"thumbnail-height":180,"medium":"https:\/\/mastertcloc.unistra.fr\/wp-content\/uploads\/2021\/05\/Robert-258x275.jpg","medium-width":258,"medium-height":275,"medium_large":"https:\/\/mastertcloc.unistra.fr\/wp-content\/uploads\/2021\/05\/Robert-768x819.jpg","medium_large-width":768,"medium_large-height":819,"large":"https:\/\/mastertcloc.unistra.fr\/wp-content\/uploads\/2021\/05\/Robert-960x1024.jpg","large-width":960,"large-height":1024,"1536x1536":"https:\/\/mastertcloc.unistra.fr\/wp-content\/uploads\/2021\/05\/Robert-1440x1536.jpg","1536x1536-width":1440,"1536x1536-height":1536,"2048x2048":"https:\/\/mastertcloc.unistra.fr\/wp-content\/uploads\/2021\/05\/Robert.jpg","2048x2048-width":1896,"2048x2048-height":2023,"post-image":"https:\/\/mastertcloc.unistra.fr\/wp-content\/uploads\/2021\/05\/Robert-440x175.jpg","post-image-width":440,"post-image-height":175}},"point_location_on_map":"translate(-18.8%, -13%)","marker_position_on_map":"translate(22.1%, 37%)"},{"student_name":"Daniel","student_country":"Argentine","student_job":"Translation Project Manager","student_description":"I studied French translation, literature and linguistics in Venezuela. I did an internship as a Translation Project Manager in Paris and started working in similar positions since then. I moved to Argentina where I continued working remotely and at local and international companies.","student_picture":{"ID":8170,"id":8170,"title":"Daniel","filename":"Daniel.jpeg","filesize":181948,"url":"https:\/\/mastertcloc.unistra.fr\/wp-content\/uploads\/2022\/02\/Daniel.jpeg","link":"https:\/\/mastertcloc.unistra.fr\/page-daccueil\/daniel\/","alt":"Daniel_testimony","author":"1","description":"","caption":"","name":"daniel","status":"inherit","uploaded_to":6,"date":"2022-02-07 18:06:26","modified":"2022-02-07 18:06:40","menu_order":0,"mime_type":"image\/jpeg","type":"image","subtype":"jpeg","icon":"https:\/\/mastertcloc.unistra.fr\/wp-includes\/images\/media\/default.png","width":1183,"height":1269,"sizes":{"thumbnail":"https:\/\/mastertcloc.unistra.fr\/wp-content\/uploads\/2022\/02\/Daniel-280x180.jpeg","thumbnail-width":280,"thumbnail-height":180,"medium":"https:\/\/mastertcloc.unistra.fr\/wp-content\/uploads\/2022\/02\/Daniel-256x275.jpeg","medium-width":256,"medium-height":275,"medium_large":"https:\/\/mastertcloc.unistra.fr\/wp-content\/uploads\/2022\/02\/Daniel-768x824.jpeg","medium_large-width":768,"medium_large-height":824,"large":"https:\/\/mastertcloc.unistra.fr\/wp-content\/uploads\/2022\/02\/Daniel-955x1024.jpeg","large-width":955,"large-height":1024,"1536x1536":"https:\/\/mastertcloc.unistra.fr\/wp-content\/uploads\/2022\/02\/Daniel.jpeg","1536x1536-width":1183,"1536x1536-height":1269,"2048x2048":"https:\/\/mastertcloc.unistra.fr\/wp-content\/uploads\/2022\/02\/Daniel.jpeg","2048x2048-width":1183,"2048x2048-height":1269,"post-image":"https:\/\/mastertcloc.unistra.fr\/wp-content\/uploads\/2022\/02\/Daniel-440x175.jpeg","post-image-width":440,"post-image-height":175}},"point_location_on_map":"translate(-12%, 25%)","marker_position_on_map":"translate(29%, 76%)"},{"student_name":"Ashley","student_country":"United States","student_job":"English Teacher","student_description":"My name is Ashley Miller, I am a student a second time around. I have a degree in Educational Sciences, and also a BA in English. I am American, but I\u2019m also French. I spent all of my childhood and a lot of my adult life in the U.S. but I live in France now. I moved here about ten years ago. Working in France can be difficult. So despite being an English teacher and for the first six years of my life here, I was actually not allowed to work due to labor laws. That is why I decided it was time for me to find something to add to my resume","student_picture":{"ID":8562,"id":8562,"title":"ashley Miller","filename":"ashley-Miller-scaled-e1654340992580.jpg","filesize":331485,"url":"https:\/\/mastertcloc.unistra.fr\/wp-content\/uploads\/2022\/06\/ashley-Miller-scaled-e1654340992580.jpg","link":"https:\/\/mastertcloc.unistra.fr\/page-daccueil\/ashley-miller\/","alt":"Photo of Ashley Miller","author":"1","description":"","caption":"","name":"ashley-miller","status":"inherit","uploaded_to":6,"date":"2022-06-04 11:09:04","modified":"2022-06-04 11:13:25","menu_order":0,"mime_type":"image\/jpeg","type":"image","subtype":"jpeg","icon":"https:\/\/mastertcloc.unistra.fr\/wp-includes\/images\/media\/default.png","width":1945,"height":1811,"sizes":{"thumbnail":"https:\/\/mastertcloc.unistra.fr\/wp-content\/uploads\/2022\/06\/ashley-Miller-scaled-e1654340992580-280x180.jpg","thumbnail-width":280,"thumbnail-height":180,"medium":"https:\/\/mastertcloc.unistra.fr\/wp-content\/uploads\/2022\/06\/ashley-Miller-scaled-e1654340992580-295x275.jpg","medium-width":295,"medium-height":275,"medium_large":"https:\/\/mastertcloc.unistra.fr\/wp-content\/uploads\/2022\/06\/ashley-Miller-scaled-e1654340992580-768x715.jpg","medium_large-width":768,"medium_large-height":715,"large":"https:\/\/mastertcloc.unistra.fr\/wp-content\/uploads\/2022\/06\/ashley-Miller-scaled-e1654340992580-1024x953.jpg","large-width":1024,"large-height":953,"1536x1536":"https:\/\/mastertcloc.unistra.fr\/wp-content\/uploads\/2022\/06\/ashley-Miller-scaled-e1654340992580-1536x1430.jpg","1536x1536-width":1536,"1536x1536-height":1430,"2048x2048":"https:\/\/mastertcloc.unistra.fr\/wp-content\/uploads\/2022\/06\/ashley-Miller-1556x2048.jpg","2048x2048-width":1556,"2048x2048-height":2048,"post-image":"https:\/\/mastertcloc.unistra.fr\/wp-content\/uploads\/2022\/06\/ashley-Miller-scaled-e1654340992580-440x175.jpg","post-image-width":440,"post-image-height":175}},"point_location_on_map":"translate(-16.5%, -12%)","marker_position_on_map":"translate(24.3%, 38%)"},{"student_name":"Corinna","student_country":"Germany","student_job":"Technical Writer","student_description":"My name is Corinna, I\u2019m 32 years old, and I\u2019m from Germany. I have a bachelor\u2019s degree in international business administration and foreign trade. When I started working in technical communication as a team assistant, I had no idea what technical communication was about but I liked it very much right from the start. I discovered the TCLoc program during a professional training in the technical communication field","student_picture":{"ID":8563,"id":8563,"title":"corinna jungkind","filename":"corinna-jungkind-e1654341041162.jpg","filesize":10659,"url":"https:\/\/mastertcloc.unistra.fr\/wp-content\/uploads\/2022\/06\/corinna-jungkind-e1654341041162.jpg","link":"https:\/\/mastertcloc.unistra.fr\/page-daccueil\/corinna-jungkind\/","alt":"Photo of Corinna Jungkind","author":"1","description":"","caption":"","name":"corinna-jungkind","status":"inherit","uploaded_to":6,"date":"2022-06-04 11:09:11","modified":"2022-06-04 11:13:25","menu_order":0,"mime_type":"image\/jpeg","type":"image","subtype":"jpeg","icon":"https:\/\/mastertcloc.unistra.fr\/wp-includes\/images\/media\/default.png","width":226,"height":243,"sizes":{"thumbnail":"https:\/\/mastertcloc.unistra.fr\/wp-content\/uploads\/2022\/06\/corinna-jungkind-e1654341041162-226x180.jpg","thumbnail-width":226,"thumbnail-height":180,"medium":"https:\/\/mastertcloc.unistra.fr\/wp-content\/uploads\/2022\/06\/corinna-jungkind-182x275.jpg","medium-width":182,"medium-height":275,"medium_large":"https:\/\/mastertcloc.unistra.fr\/wp-content\/uploads\/2022\/06\/corinna-jungkind-e1654341041162.jpg","medium_large-width":226,"medium_large-height":243,"large":"https:\/\/mastertcloc.unistra.fr\/wp-content\/uploads\/2022\/06\/corinna-jungkind-e1654341041162.jpg","large-width":226,"large-height":243,"1536x1536":"https:\/\/mastertcloc.unistra.fr\/wp-content\/uploads\/2022\/06\/corinna-jungkind-e1654341041162.jpg","1536x1536-width":226,"1536x1536-height":243,"2048x2048":"https:\/\/mastertcloc.unistra.fr\/wp-content\/uploads\/2022\/06\/corinna-jungkind-e1654341041162.jpg","2048x2048-width":226,"2048x2048-height":243,"post-image":"https:\/\/mastertcloc.unistra.fr\/wp-content\/uploads\/2022\/06\/corinna-jungkind-e1654341041162-226x175.jpg","post-image-width":226,"post-image-height":175}},"point_location_on_map":"translate(7.8%, -19%)","marker_position_on_map":"translate(48.7%, 30.6%)"},{"student_name":"Claudio","student_country":"Italy","student_job":"English Teacher","student_description":"My name is Claudio and I come from Sardinia, Italy. I used to work as an English teacher but I wanted a career change to work in a field related to technology. I\u2019ve always been interested in cultures and languages, so I lived in and traveled to as many countries as I could. I believed localization could allow me to combine my passions and experiences. That\u2019s one of the reasons why I chose the TCLoc Master\u2019s programme","student_picture":{"ID":8567,"id":8567,"title":"claudio dau","filename":"claudio-dau-e1654353138316.jpg","filesize":107092,"url":"https:\/\/mastertcloc.unistra.fr\/wp-content\/uploads\/2022\/06\/claudio-dau-e1654353138316.jpg","link":"https:\/\/mastertcloc.unistra.fr\/page-daccueil\/claudio-dau\/","alt":"Photo of Claudio Dau","author":"1","description":"","caption":"","name":"claudio-dau","status":"inherit","uploaded_to":6,"date":"2022-06-04 14:31:52","modified":"2022-06-04 14:36:09","menu_order":0,"mime_type":"image\/jpeg","type":"image","subtype":"jpeg","icon":"https:\/\/mastertcloc.unistra.fr\/wp-includes\/images\/media\/default.png","width":1664,"height":1576,"sizes":{"thumbnail":"https:\/\/mastertcloc.unistra.fr\/wp-content\/uploads\/2022\/06\/claudio-dau-e1654353138316-280x180.jpg","thumbnail-width":280,"thumbnail-height":180,"medium":"https:\/\/mastertcloc.unistra.fr\/wp-content\/uploads\/2022\/06\/claudio-dau-e1654353138316-290x275.jpg","medium-width":290,"medium-height":275,"medium_large":"https:\/\/mastertcloc.unistra.fr\/wp-content\/uploads\/2022\/06\/claudio-dau-e1654353138316-768x727.jpg","medium_large-width":768,"medium_large-height":727,"large":"https:\/\/mastertcloc.unistra.fr\/wp-content\/uploads\/2022\/06\/claudio-dau-e1654353138316-1024x970.jpg","large-width":1024,"large-height":970,"1536x1536":"https:\/\/mastertcloc.unistra.fr\/wp-content\/uploads\/2022\/06\/claudio-dau-e1654353138316-1536x1455.jpg","1536x1536-width":1536,"1536x1536-height":1455,"2048x2048":"https:\/\/mastertcloc.unistra.fr\/wp-content\/uploads\/2022\/06\/claudio-dau-e1654353138316.jpg","2048x2048-width":1664,"2048x2048-height":1576,"post-image":"https:\/\/mastertcloc.unistra.fr\/wp-content\/uploads\/2022\/06\/claudio-dau-e1654353138316-440x175.jpg","post-image-width":440,"post-image-height":175}},"point_location_on_map":"translate(7.5%, -12.3%)","marker_position_on_map":"translate(48.3%, 37.5%)"},{"student_name":"Veronika","student_country":"Bulgaria","student_job":"Project Supervisor","student_description":"My name is Veronika and I come from Bulgaria. I\u2019ve always enjoyed working or studying in an international environment, so I took every opportunity to travel and experience life abroad. I\u2019ve spent the past few years working as an English teacher in China and Italy. I began looking for a master\u2019s in translation, but I eventually realized that I am interested in more than pure translation. I then started focusing on localization and found TCLoc. The course description sounded very interesting, so despite my initial hesitation due to my lack of experience, I decided to go for it and give it a try","student_picture":{"ID":8568,"id":8568,"title":"veronika","filename":"veronika-e1654353168959.jpg","filesize":223823,"url":"https:\/\/mastertcloc.unistra.fr\/wp-content\/uploads\/2022\/06\/veronika-e1654353168959.jpg","link":"https:\/\/mastertcloc.unistra.fr\/page-daccueil\/veronika\/","alt":"Photo of Veronika","author":"1","description":"","caption":"","name":"veronika","status":"inherit","uploaded_to":6,"date":"2022-06-04 14:31:53","modified":"2022-06-04 14:36:10","menu_order":0,"mime_type":"image\/jpeg","type":"image","subtype":"jpeg","icon":"https:\/\/mastertcloc.unistra.fr\/wp-includes\/images\/media\/default.png","width":1536,"height":1505,"sizes":{"thumbnail":"https:\/\/mastertcloc.unistra.fr\/wp-content\/uploads\/2022\/06\/veronika-e1654353168959-280x180.jpg","thumbnail-width":280,"thumbnail-height":180,"medium":"https:\/\/mastertcloc.unistra.fr\/wp-content\/uploads\/2022\/06\/veronika-e1654353168959-281x275.jpg","medium-width":281,"medium-height":275,"medium_large":"https:\/\/mastertcloc.unistra.fr\/wp-content\/uploads\/2022\/06\/veronika-e1654353168959-768x753.jpg","medium_large-width":768,"medium_large-height":753,"large":"https:\/\/mastertcloc.unistra.fr\/wp-content\/uploads\/2022\/06\/veronika-e1654353168959-1024x1003.jpg","large-width":1024,"large-height":1003,"1536x1536":"https:\/\/mastertcloc.unistra.fr\/wp-content\/uploads\/2022\/06\/veronika-1152x1536.jpg","1536x1536-width":1152,"1536x1536-height":1536,"2048x2048":"https:\/\/mastertcloc.unistra.fr\/wp-content\/uploads\/2022\/06\/veronika-e1654353168959.jpg","2048x2048-width":1536,"2048x2048-height":1505,"post-image":"https:\/\/mastertcloc.unistra.fr\/wp-content\/uploads\/2022\/06\/veronika-e1654353168959-440x175.jpg","post-image-width":440,"post-image-height":175}},"point_location_on_map":"translate(13.2%, -16%)","marker_position_on_map":"translate(54.1%, 33.8%)"},{"student_name":"Yuliya Kabanova","student_country":"Russia","student_job":"French translator and teacher","student_description":"My name is Yuliya. I was born and grown-up in Russia. Also in Russia I\u2019ve received a diploma as a French translator and teacher. Since 2008 I\u2019m living in Germany in the perfect location for this program: 100 km from Stuttgart and also 100 km from Strasbourg. But that wasn\u2019t the main reason to choose TCLoc. I\u2019m working as content and localization manager in the IT company based in Karlsruhe and I gained hands-on experience in the localization process and in HTML implementation. Now I have a strong feeling that I have a gap of fundamental knowledge that I can fill by studying this program. I also have 2 Kids and will do my best to combine my job, family and study\u2026","student_picture":{"ID":9287,"id":9287,"title":"Imagen 1","filename":"Imagen-1-5.png","filesize":205463,"url":"https:\/\/mastertcloc.unistra.fr\/wp-content\/uploads\/2023\/06\/Imagen-1-5.png","link":"https:\/\/mastertcloc.unistra.fr\/page-daccueil\/imagen-1-7\/","alt":"","author":"1","description":"","caption":"","name":"imagen-1-7","status":"inherit","uploaded_to":6,"date":"2023-06-03 22:17:41","modified":"2023-06-03 22:17:41","menu_order":0,"mime_type":"image\/png","type":"image","subtype":"png","icon":"https:\/\/mastertcloc.unistra.fr\/wp-includes\/images\/media\/default.png","width":320,"height":330,"sizes":{"thumbnail":"https:\/\/mastertcloc.unistra.fr\/wp-content\/uploads\/2023\/06\/Imagen-1-5-280x180.png","thumbnail-width":280,"thumbnail-height":180,"medium":"https:\/\/mastertcloc.unistra.fr\/wp-content\/uploads\/2023\/06\/Imagen-1-5-267x275.png","medium-width":267,"medium-height":275,"medium_large":"https:\/\/mastertcloc.unistra.fr\/wp-content\/uploads\/2023\/06\/Imagen-1-5.png","medium_large-width":320,"medium_large-height":330,"large":"https:\/\/mastertcloc.unistra.fr\/wp-content\/uploads\/2023\/06\/Imagen-1-5.png","large-width":320,"large-height":330,"1536x1536":"https:\/\/mastertcloc.unistra.fr\/wp-content\/uploads\/2023\/06\/Imagen-1-5.png","1536x1536-width":320,"1536x1536-height":330,"2048x2048":"https:\/\/mastertcloc.unistra.fr\/wp-content\/uploads\/2023\/06\/Imagen-1-5.png","2048x2048-width":320,"2048x2048-height":330,"post-image":"https:\/\/mastertcloc.unistra.fr\/wp-content\/uploads\/2023\/06\/Imagen-1-5-320x175.png","post-image-width":320,"post-image-height":175}},"point_location_on_map":"translate(14.8%, -24%)","marker_position_on_map":"translate(55.6%, 25.8%)"},{"student_name":"Hitomi KAWAHARA","student_country":"Japan","student_job":"Translator","student_description":"Born and raised in Japan, I\u2019ve been passionate about two things: science and languages. I have a bachelor\u2019s degree in biology from Japan and a master's degree in science communication from the UK. My passion for science communication has driven me to undertake a personal project with the aim of making science accessible to everyone through Instagram posts. After completing my studies, I moved to France. Currently, with my international background and language skills in Japanese, English and French, I wish to work as a translator. This year, I decided to enroll in the TCLoc master's program, seeking to expand my career opportunities in the future.","student_picture":{"ID":9281,"id":9281,"title":"Imagen 1","filename":"Imagen-1-1.png","filesize":884200,"url":"https:\/\/mastertcloc.unistra.fr\/wp-content\/uploads\/2023\/06\/Imagen-1-1.png","link":"https:\/\/mastertcloc.unistra.fr\/page-daccueil\/imagen-1-2\/","alt":"","author":"1","description":"","caption":"","name":"imagen-1-2","status":"inherit","uploaded_to":6,"date":"2023-06-03 22:04:57","modified":"2023-06-03 22:04:57","menu_order":0,"mime_type":"image\/png","type":"image","subtype":"png","icon":"https:\/\/mastertcloc.unistra.fr\/wp-includes\/images\/media\/default.png","width":710,"height":604,"sizes":{"thumbnail":"https:\/\/mastertcloc.unistra.fr\/wp-content\/uploads\/2023\/06\/Imagen-1-1-280x180.png","thumbnail-width":280,"thumbnail-height":180,"medium":"https:\/\/mastertcloc.unistra.fr\/wp-content\/uploads\/2023\/06\/Imagen-1-1-323x275.png","medium-width":323,"medium-height":275,"medium_large":"https:\/\/mastertcloc.unistra.fr\/wp-content\/uploads\/2023\/06\/Imagen-1-1.png","medium_large-width":710,"medium_large-height":604,"large":"https:\/\/mastertcloc.unistra.fr\/wp-content\/uploads\/2023\/06\/Imagen-1-1.png","large-width":710,"large-height":604,"1536x1536":"https:\/\/mastertcloc.unistra.fr\/wp-content\/uploads\/2023\/06\/Imagen-1-1.png","1536x1536-width":710,"1536x1536-height":604,"2048x2048":"https:\/\/mastertcloc.unistra.fr\/wp-content\/uploads\/2023\/06\/Imagen-1-1.png","2048x2048-width":710,"2048x2048-height":604,"post-image":"https:\/\/mastertcloc.unistra.fr\/wp-content\/uploads\/2023\/06\/Imagen-1-1-440x175.png","post-image-width":440,"post-image-height":175}},"point_location_on_map":"translate(44.8%, -16%)","marker_position_on_map":"translate(85.6%, 33.8%)"},{"student_name":"Nyein Sandar Oo","student_country":"Myanmar","student_job":"Language Service Manager ","student_description":"I am from Myanmar and currently staying in Thailand. I usually spend my time in China and Southeast Asia countries for on-site projects. Since 2014, I've been working in the translation and localization industry. Now, I am working as a Language Service Manager for one of Myanmar's LSP companies and mentoring local translators for their career development based on my experiences and industry knowledge. My goals are to connect Myanmar and the global market, provide seamless, customized language and localization solutions to my clients and help the local language industry development. With my previous Bachelor's degree in Computer Science from a local university, what I can do currently is very limited. I believe the TCLoc master\u2019s program can help me to learn more about this industry and give me the best chance to achieve these goals.","student_picture":{"ID":9282,"id":9282,"title":"Imagen 1","filename":"Imagen-1.jpg","filesize":18687,"url":"https:\/\/mastertcloc.unistra.fr\/wp-content\/uploads\/2023\/06\/Imagen-1.jpg","link":"https:\/\/mastertcloc.unistra.fr\/page-daccueil\/imagen-1-3\/","alt":"","author":"1","description":"","caption":"","name":"imagen-1-3","status":"inherit","uploaded_to":6,"date":"2023-06-03 22:07:23","modified":"2023-06-03 22:07:23","menu_order":0,"mime_type":"image\/jpeg","type":"image","subtype":"jpeg","icon":"https:\/\/mastertcloc.unistra.fr\/wp-includes\/images\/media\/default.png","width":482,"height":452,"sizes":{"thumbnail":"https:\/\/mastertcloc.unistra.fr\/wp-content\/uploads\/2023\/06\/Imagen-1-280x180.jpg","thumbnail-width":280,"thumbnail-height":180,"medium":"https:\/\/mastertcloc.unistra.fr\/wp-content\/uploads\/2023\/06\/Imagen-1-293x275.jpg","medium-width":293,"medium-height":275,"medium_large":"https:\/\/mastertcloc.unistra.fr\/wp-content\/uploads\/2023\/06\/Imagen-1.jpg","medium_large-width":482,"medium_large-height":452,"large":"https:\/\/mastertcloc.unistra.fr\/wp-content\/uploads\/2023\/06\/Imagen-1.jpg","large-width":482,"large-height":452,"1536x1536":"https:\/\/mastertcloc.unistra.fr\/wp-content\/uploads\/2023\/06\/Imagen-1.jpg","1536x1536-width":482,"1536x1536-height":452,"2048x2048":"https:\/\/mastertcloc.unistra.fr\/wp-content\/uploads\/2023\/06\/Imagen-1.jpg","2048x2048-width":482,"2048x2048-height":452,"post-image":"https:\/\/mastertcloc.unistra.fr\/wp-content\/uploads\/2023\/06\/Imagen-1-440x175.jpg","post-image-width":440,"post-image-height":175}},"point_location_on_map":"translate(32.8%, -1%)","marker_position_on_map":"translate(73.6%, 48.8%)"},{"student_name":"Ren\u00e9e Arzuffi","student_country":"Mexico","student_job":"Translator and interpreter ","student_description":"Hello, my name is Ren\u00e9e, and I currently live in Mexico City; I\u2019m Mexican Italian, an International Relations graduate, translator, and interpreter with more than five years of experience as an in-house translator. I have worked for the automotive industry and currently, work for a consultant\u2019s international firm. Language is my passion; I\u2019m proficient in Spanish, English, French, and Italian. I enrolled in this program because I want to learn more about Localization and continue being part of the translation industry. I look forward to learning more about my classmates and continuing to learn about language, translation, and localization.","student_picture":{"ID":9283,"id":9283,"title":"Imagen 1","filename":"Imagen-1-2.png","filesize":122022,"url":"https:\/\/mastertcloc.unistra.fr\/wp-content\/uploads\/2023\/06\/Imagen-1-2.png","link":"https:\/\/mastertcloc.unistra.fr\/page-daccueil\/imagen-1-4\/","alt":"","author":"1","description":"","caption":"","name":"imagen-1-4","status":"inherit","uploaded_to":6,"date":"2023-06-03 22:09:28","modified":"2023-06-03 22:09:28","menu_order":0,"mime_type":"image\/png","type":"image","subtype":"png","icon":"https:\/\/mastertcloc.unistra.fr\/wp-includes\/images\/media\/default.png","width":216,"height":354,"sizes":{"thumbnail":"https:\/\/mastertcloc.unistra.fr\/wp-content\/uploads\/2023\/06\/Imagen-1-2-216x180.png","thumbnail-width":216,"thumbnail-height":180,"medium":"https:\/\/mastertcloc.unistra.fr\/wp-content\/uploads\/2023\/06\/Imagen-1-2-168x275.png","medium-width":168,"medium-height":275,"medium_large":"https:\/\/mastertcloc.unistra.fr\/wp-content\/uploads\/2023\/06\/Imagen-1-2.png","medium_large-width":216,"medium_large-height":354,"large":"https:\/\/mastertcloc.unistra.fr\/wp-content\/uploads\/2023\/06\/Imagen-1-2.png","large-width":216,"large-height":354,"1536x1536":"https:\/\/mastertcloc.unistra.fr\/wp-content\/uploads\/2023\/06\/Imagen-1-2.png","1536x1536-width":216,"1536x1536-height":354,"2048x2048":"https:\/\/mastertcloc.unistra.fr\/wp-content\/uploads\/2023\/06\/Imagen-1-2.png","2048x2048-width":216,"2048x2048-height":354,"post-image":"https:\/\/mastertcloc.unistra.fr\/wp-content\/uploads\/2023\/06\/Imagen-1-2-216x175.png","post-image-width":216,"post-image-height":175}},"point_location_on_map":"translate(-24.2%, -1%)","marker_position_on_map":"translate(16.6%, 48.8%)"},{"student_name":"Nicole Anichini","student_country":"Canada","student_job":"Project manager ","student_description":"Hello! My name is Nicole Anichini and I am currently located in Vaughan, Canada. I hold a BA in French Language and Literature and a BA in Translation. I have been in the translation and localization industry for a little over 5 years. I started working as a project manager and now manage the Translation Department of a Toronto-based LSP. I\u2019m looking forward to expanding my knowledge about the industry and making some new connections!","student_picture":{"ID":9284,"id":9284,"title":"Imagen 1","filename":"Imagen-1-3.png","filesize":681726,"url":"https:\/\/mastertcloc.unistra.fr\/wp-content\/uploads\/2023\/06\/Imagen-1-3.png","link":"https:\/\/mastertcloc.unistra.fr\/page-daccueil\/imagen-1-5\/","alt":"","author":"1","description":"","caption":"","name":"imagen-1-5","status":"inherit","uploaded_to":6,"date":"2023-06-03 22:12:06","modified":"2023-06-03 22:12:06","menu_order":0,"mime_type":"image\/png","type":"image","subtype":"png","icon":"https:\/\/mastertcloc.unistra.fr\/wp-includes\/images\/media\/default.png","width":540,"height":810,"sizes":{"thumbnail":"https:\/\/mastertcloc.unistra.fr\/wp-content\/uploads\/2023\/06\/Imagen-1-3-280x180.png","thumbnail-width":280,"thumbnail-height":180,"medium":"https:\/\/mastertcloc.unistra.fr\/wp-content\/uploads\/2023\/06\/Imagen-1-3-183x275.png","medium-width":183,"medium-height":275,"medium_large":"https:\/\/mastertcloc.unistra.fr\/wp-content\/uploads\/2023\/06\/Imagen-1-3.png","medium_large-width":540,"medium_large-height":810,"large":"https:\/\/mastertcloc.unistra.fr\/wp-content\/uploads\/2023\/06\/Imagen-1-3.png","large-width":540,"large-height":810,"1536x1536":"https:\/\/mastertcloc.unistra.fr\/wp-content\/uploads\/2023\/06\/Imagen-1-3.png","1536x1536-width":540,"1536x1536-height":810,"2048x2048":"https:\/\/mastertcloc.unistra.fr\/wp-content\/uploads\/2023\/06\/Imagen-1-3.png","2048x2048-width":540,"2048x2048-height":810,"post-image":"https:\/\/mastertcloc.unistra.fr\/wp-content\/uploads\/2023\/06\/Imagen-1-3-440x175.png","post-image-width":440,"post-image-height":175}},"point_location_on_map":"translate(-24.2%, -24%)","marker_position_on_map":"translate(16.6%, 25.8%)"},{"student_name":"Jingnu Liu","student_country":"China","student_job":"Division manager ","student_description":"My name is Jingn\u00fc (Alex) Liu and I currently work as division manager at GEM-Group in D\u00fcsselsorf, Germany. My background is literature studies and conference interpreting. I am excited to extend my knowledge in the field of localization and technical communication through this master study and to be part of the community.","student_picture":{"ID":9285,"id":9285,"title":"Imagen 1","filename":"Imagen-1-4.png","filesize":890117,"url":"https:\/\/mastertcloc.unistra.fr\/wp-content\/uploads\/2023\/06\/Imagen-1-4.png","link":"https:\/\/mastertcloc.unistra.fr\/page-daccueil\/imagen-1-6\/","alt":"","author":"1","description":"","caption":"","name":"imagen-1-6","status":"inherit","uploaded_to":6,"date":"2023-06-03 22:14:00","modified":"2023-06-03 22:14:00","menu_order":0,"mime_type":"image\/png","type":"image","subtype":"png","icon":"https:\/\/mastertcloc.unistra.fr\/wp-includes\/images\/media\/default.png","width":632,"height":672,"sizes":{"thumbnail":"https:\/\/mastertcloc.unistra.fr\/wp-content\/uploads\/2023\/06\/Imagen-1-4-280x180.png","thumbnail-width":280,"thumbnail-height":180,"medium":"https:\/\/mastertcloc.unistra.fr\/wp-content\/uploads\/2023\/06\/Imagen-1-4-259x275.png","medium-width":259,"medium-height":275,"medium_large":"https:\/\/mastertcloc.unistra.fr\/wp-content\/uploads\/2023\/06\/Imagen-1-4.png","medium_large-width":632,"medium_large-height":672,"large":"https:\/\/mastertcloc.unistra.fr\/wp-content\/uploads\/2023\/06\/Imagen-1-4.png","large-width":632,"large-height":672,"1536x1536":"https:\/\/mastertcloc.unistra.fr\/wp-content\/uploads\/2023\/06\/Imagen-1-4.png","1536x1536-width":632,"1536x1536-height":672,"2048x2048":"https:\/\/mastertcloc.unistra.fr\/wp-content\/uploads\/2023\/06\/Imagen-1-4.png","2048x2048-width":632,"2048x2048-height":672,"post-image":"https:\/\/mastertcloc.unistra.fr\/wp-content\/uploads\/2023\/06\/Imagen-1-4-440x175.png","post-image-width":440,"post-image-height":175}},"point_location_on_map":"translate(38.5%, -5.3%)","marker_position_on_map":"translate(79.3%, 44%)"},{"student_name":"Erdal Sur","student_country":"Turkey","student_job":"Translation and Interpretation","student_description":"Hello I am Erdal from Turkey. I studied Translation and Interpreting. I learned about localization in the university and I was really fascinated and I am really happy and excited to do my master's in this field. Don't you also think that Al stuff like Chat GPT is getting so crazy!?","student_picture":{"ID":9289,"id":9289,"title":"Imagen 1","filename":"Imagen-1-6.png","filesize":139102,"url":"https:\/\/mastertcloc.unistra.fr\/wp-content\/uploads\/2023\/06\/Imagen-1-6.png","link":"https:\/\/mastertcloc.unistra.fr\/page-daccueil\/imagen-1-8\/","alt":"","author":"1","description":"","caption":"","name":"imagen-1-8","status":"inherit","uploaded_to":6,"date":"2023-06-03 22:21:38","modified":"2023-06-03 22:21:38","menu_order":0,"mime_type":"image\/png","type":"image","subtype":"png","icon":"https:\/\/mastertcloc.unistra.fr\/wp-includes\/images\/media\/default.png","width":232,"height":302,"sizes":{"thumbnail":"https:\/\/mastertcloc.unistra.fr\/wp-content\/uploads\/2023\/06\/Imagen-1-6-232x180.png","thumbnail-width":232,"thumbnail-height":180,"medium":"https:\/\/mastertcloc.unistra.fr\/wp-content\/uploads\/2023\/06\/Imagen-1-6-211x275.png","medium-width":211,"medium-height":275,"medium_large":"https:\/\/mastertcloc.unistra.fr\/wp-content\/uploads\/2023\/06\/Imagen-1-6.png","medium_large-width":232,"medium_large-height":302,"large":"https:\/\/mastertcloc.unistra.fr\/wp-content\/uploads\/2023\/06\/Imagen-1-6.png","large-width":232,"large-height":302,"1536x1536":"https:\/\/mastertcloc.unistra.fr\/wp-content\/uploads\/2023\/06\/Imagen-1-6.png","1536x1536-width":232,"1536x1536-height":302,"2048x2048":"https:\/\/mastertcloc.unistra.fr\/wp-content\/uploads\/2023\/06\/Imagen-1-6.png","2048x2048-width":232,"2048x2048-height":302,"post-image":"https:\/\/mastertcloc.unistra.fr\/wp-content\/uploads\/2023\/06\/Imagen-1-6-232x175.png","post-image-width":232,"post-image-height":175}},"point_location_on_map":"translate(14.2%, -13%)","marker_position_on_map":"translate(54.9%, 37%)"}]
Latest blog articles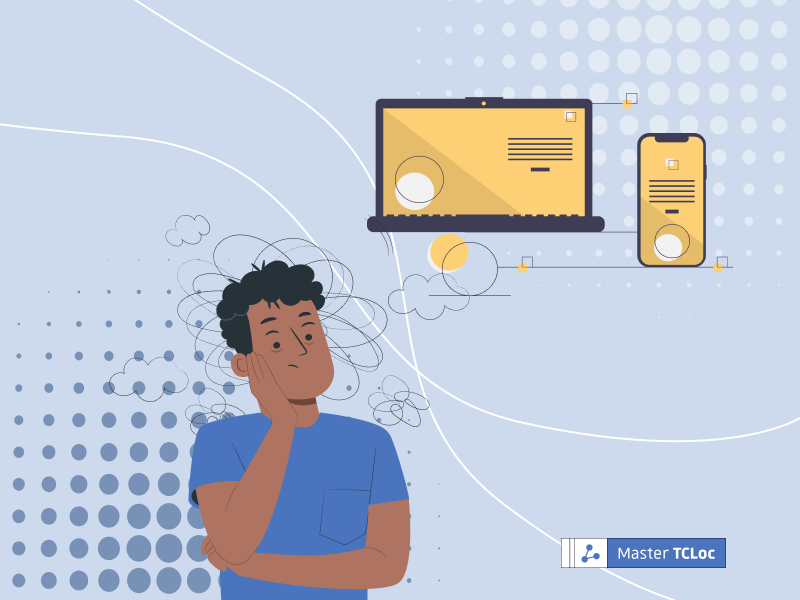 The proportion of web traffic on mobile phones has now overtaken that on desktops.  In 2022, there were 5.3 billion…