Due to coronavirus (COVID-19) and general isolation, many owners of online businesses have asked themselves what to do? Here are some explanations of what changes COVID-19 brought and how it affects SEO strategy for your business.
This pandemic has already shaken the world's economy significantly for over a year. Let's look at the shares of well-known companies: Apple — one of the leaders of the global information market and Netflix — the largest online streaming service. We see a 22.21% increase for Netflix and a 12.63% decline for Apple. Why? During the period of self-isolation, people did not have much to do, so they spent time watching TV series and various TV shows on popular streaming.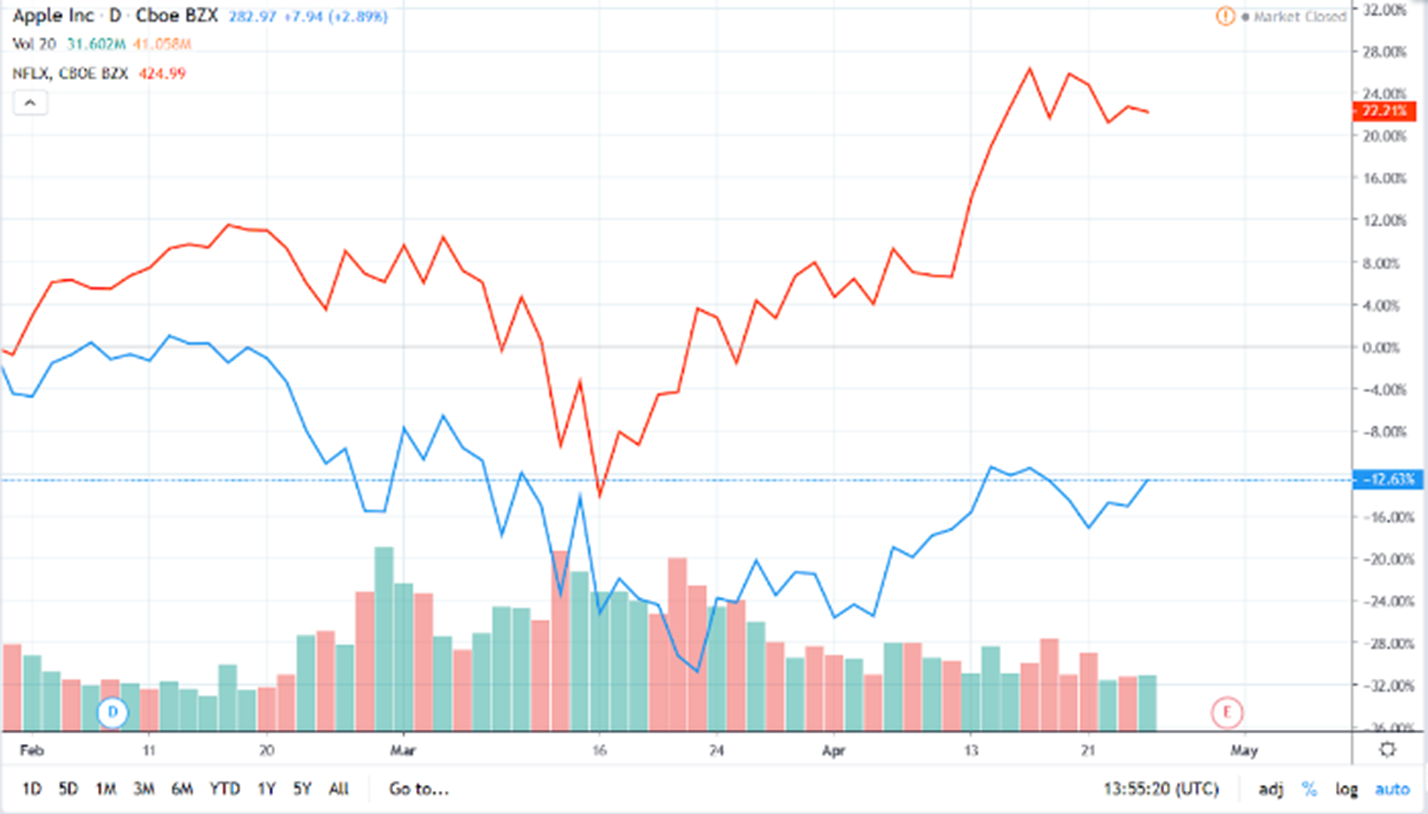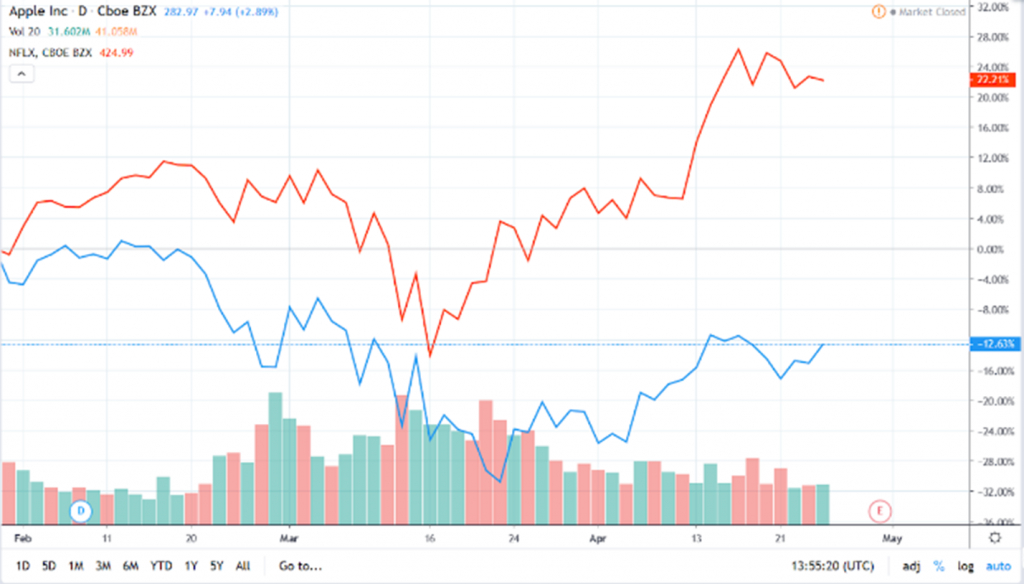 Or let's take Disney — the largest global conglomerate with a large offline component, and Nintendo — Japan's iconic console and game corporation. Last year, in the same period, Nintendo experienced a 15.79% growth compared to a 26.57% drop for Disney. Why was Nintendo growing so fast? The answer is simple: everyone's favorite game — Animal Crossing New Horizons — was released on 20th March 2020. Because of that, many people started buying up consoles to play the game and have fun during isolation. A month after the game's release, it was still difficult to buy a Nintendo Switch. They were just out of stock, and if they were available, the shops were selling them for double the price.
What about now?
The pandemic still being on the row, people have had to get used to it and live with it. After one year, the situation changed quite a lot: Netflix shares saw a 12.72%% decrease and Apple a 6.13% decrease. The same happened to Disney and Nintendo, which at April 26th had a 3.46% decrease and an 8.61% decrease, respectively.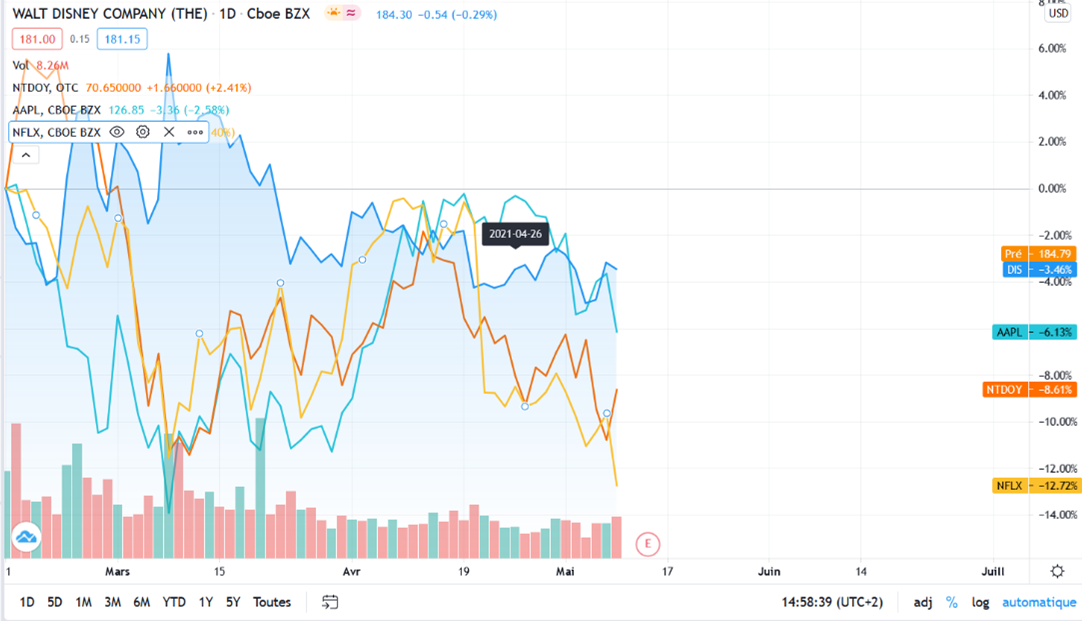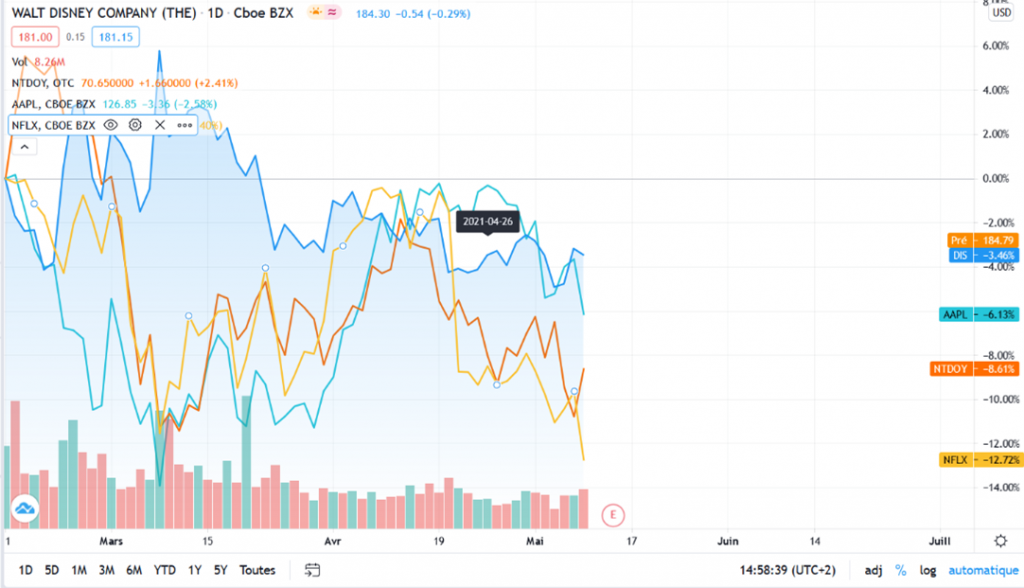 Businesses are sensitive to changes in the economy, so they must be flexible, ready for changes. Efficiency, clarity, and risk management are the main tasks of a business.
What changes has COVID-19 brought around and how does it affect your SEO business strategy?
People tend to leave their homes less often. Most of them have switched to remote work.
People have more free time.
The fields of online streaming, delivery, and training have increased in demand.
Offline businesses suffer the most: shops (not grocery stores), restaurants, movies, gyms … Most buildings with high concentrations of people are closed.
In the case of SEO, this may only affect businesses that have a large offline income. Such businesses will of course reduce all advertising activity in general (and that is where they are wrong). Unlike PPC marketing, SEO is a continuous process. It starts showing results after some time. You should not forget that new players will enter the arena during quarantine and crisis, to take the places of those who have fallen behind. Therefore, SEO should run at full speed!
What should businesses do during a pandemic situation in terms of SEO and e-marketing?
First, you should not think of COVID-19 as a threat. On the contrary, this pandemic opens up new business opportunities. You must act quickly.
Audit your products
Analyze your products to identify which product groups are more popular during this period among your target audience. Determine which ones you can provide through home delivery. And yes, inform, by all means, inform! Let your regular customers know you are around, invite them to stick with your brand. Keep an eye on demand and adapt.
Analyze the target audience
What are they looking for during quarantine and how? "Help" users go to your site to find what they are looking for.
Answer your customers even faster
During quarantine, there are likely to be problems with delivery times and the functioning of the call center services. Hence the likely appearance of negative comments on the site. Answer them as quickly as possible, trying to level out any discontent. Choose employees who will monitor daily feedback about the company on social networks and on your website.
Leverage local SEO
Since there are restrictions on travel and unnecessary movement, you can leverage local SEO. Consumers need to use services and products in their vicinity. For example, people working from home are likely to order food from local restaurants that can deliver it to their homes or that allow for a drive-thru. During quarantine, people are looking for different things and in different ways. So, there are specific words that are added to requests, like: "with delivery", "cheap", "available", etc.
Create engaging content
Don't stop. For the next few months, more and more people will be spending time at home. To support your audience, make your content more encouraging and inspiring. Now is the time to help your clients escape through virtual reality.
Evaluate your financial possibilities wisely. Think, considering possible pessimistic scenarios, will you have enough resources? If not, it is better to wait and keep SEO to the minimum necessary for business survival.
A crisis is always a growth opportunity for those who are strong, let's join them!
If you found this article interesting or useful, be sure to read more of our students fascinating insights into the World Wide Web.