The launch of a business in today's global economy requires the ability to adapt a company's strategy to be locale and culture aware. This strategy has to focus on the GILT (Globalization, Internationalization, Localization and Translation) process in order to successfully reach a global audience. A global vision and strategy is therefore essential to succeed in modern markets shaped by the technological progress brought about by the digital revolution, and to be successful in present-day increasingly challenging economical and political frameworks.
UI & UX design strategy
When globalizing a business such as an e-commerce, it is important to first approach the issue of internationalization (i18n) creating a product or service that can potentially be marketed worldwide with the goal to provide a unified user experience, then it is also crucial to proceed with content localization (l10n) making all the necessary adaptations according to the local market and adopting a marketing strategy to raise brand awareness.

Functionality, design and navigation are the key points of each UX strategy. However, user experience cannot only rely on aesthetics, as it is about making sure that systems make sense to people, by appealing to empathy and emotions, so that the user can clearly understand the purpose of the UI and benefit from it to satisfy a certain need. In the context of globalization (g11n), one of the main goals to keep in mind is to provide a unified and coherent global experience by means of a strategy that ensures consistency and compliance with guidelines.
Information processing theory and mental models

Users always approach a new product and its features based on their mental models that are generally formed by education, experience, age, and culture. So, people have expectations and mental models that are based on previous experiences with specific products. Since unexpected surprises popping up as part of the UX or UI can lead to confusion and frustration, the goal of high-quality UX design is to create a process that allows users to accomplish their goals quickly and easily. For this reason, designers should consider users' expectations to align the design process with users' existing mental models in order to improve existing products and design new ones – e.g. adopting skeuomorphism, which implies that the UI both looks and functions like its real-world counterpart.

To understand users' behaviours, habits, and needs, UX designers need to analyse the process of human cognition including the different functions and types of visual attention.
As illustrated by the Stanford Encyclopedia of Philosophy, "some of the most influential theories treat the selectivity of attention as resulting from limitations in the brain's capacity to process the complex properties of multiple perceptual stimuli. Other theories take the selectivity of attention to be the result of limitations in the thinking subject's capacity to consciously entertain multiple trains of thought. A third group of theories account for attention's selectivity in ways that need not make any reference to limitations in capacity".

Based on the cognitive psychology of attention, which deals with mechanisms of perception forming behaviours, it is possible to identify two ways of visual attention within the context of the human information processing theory: spatial attention (directed to a region) and feature-based attention (directed to a feature). Besides this, there are different types of attention, which are determined by the situation and the intensity of the stimuli: divided (simultaneity of processes), focused (concentration on a target stimulus), sustained (activities requiring attention over a long time) and selective attention (choice of more relevant stimuli).

As a result, the cognitive load needs to be lowered by reducing the options available and consequently the decision time, trying to appeal to the five senses for grabbing attention (e.g. cocktail-party effect) and to improve GUI design in order to avoid the change blindness effect.

The customer journey through cognitive psychology & neuroscience
Starting with the assumption that human brain is lazy and prone to shortcuts, while cognition is a complex process, it is evident that much of what drives human behaviour is subconscious. According to Kahneman, human thought can be split into reactive (responsible for instinctive cognition) and analytical (applied to more complex scenarios) systems. Most of human decision-making processes belong to the first system of "fast thinking": even if we don't perceive it, we tend to make decisions quickly relying upon predefined schemas or mental models. Certain neuroscience techniques (such as eye-tracking cameras, skin sensors and electroencephalograms) have recently been adopted to help UX research to identify what stimulates "fast thinking."

Based on recent studies of neuroscience, there are some useful tips for designers to create great user experiences:
Design should be kept simple so that information is easy retrievable.
Priming someone to expect things like elements of the UI, certain interactions, or timing in a process improves the ability to react to new information.
Information should be organized for lazy readers: according to the F-pattern commonly used by the brain to scan for information, it is better to organize the text structure so that it is easy scannable, but also using colour theory, weights, and contrast to direct user attention.
Colour is a form of non-verbal communication because choosing a colour means communicating a message that is rooted deep within our subconscious. Colours have a big effect on the user's experience because they affect users' mood. Don't forget: the importance of colour psychology in UI design is pivotal because it can boost conversions and increase profit.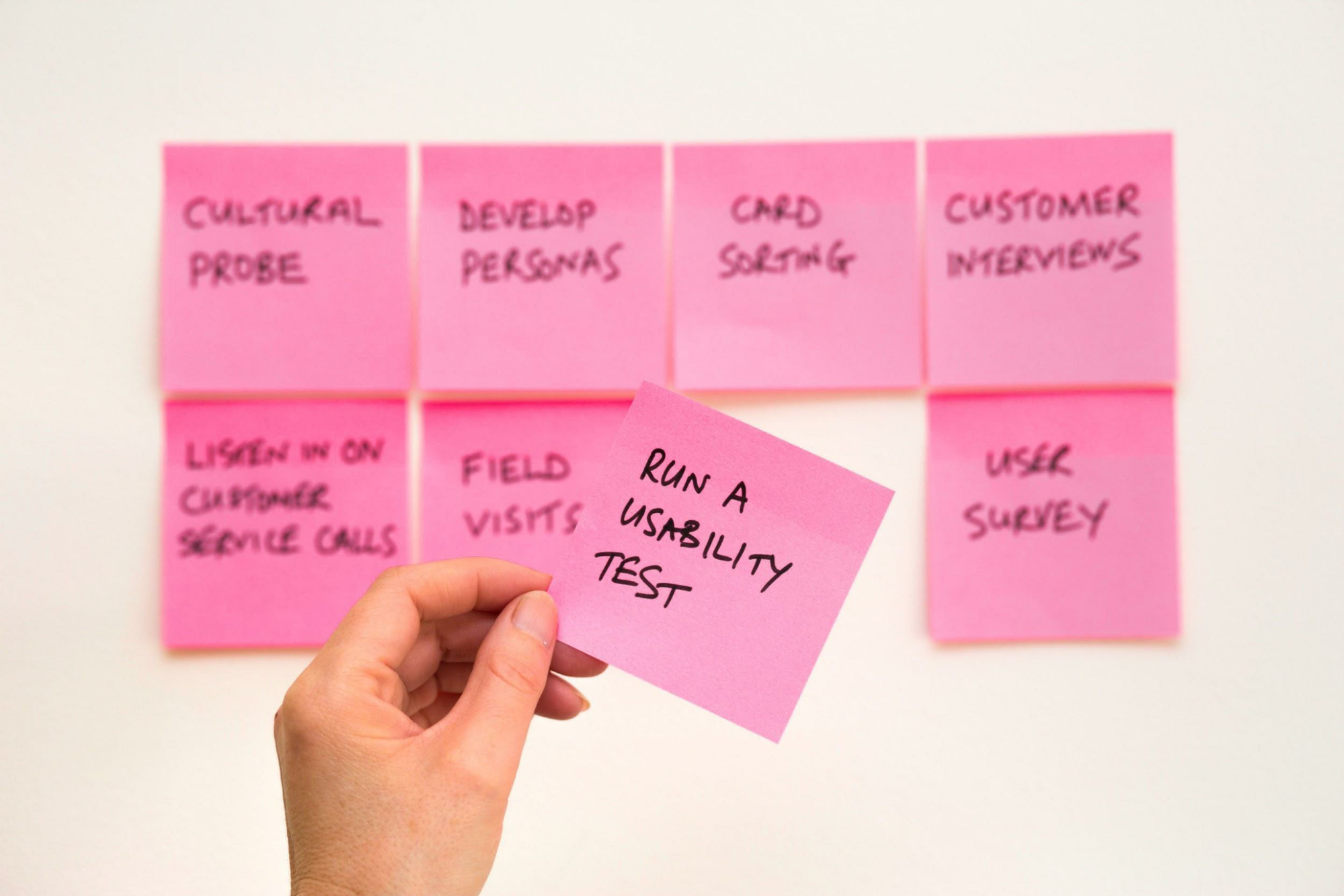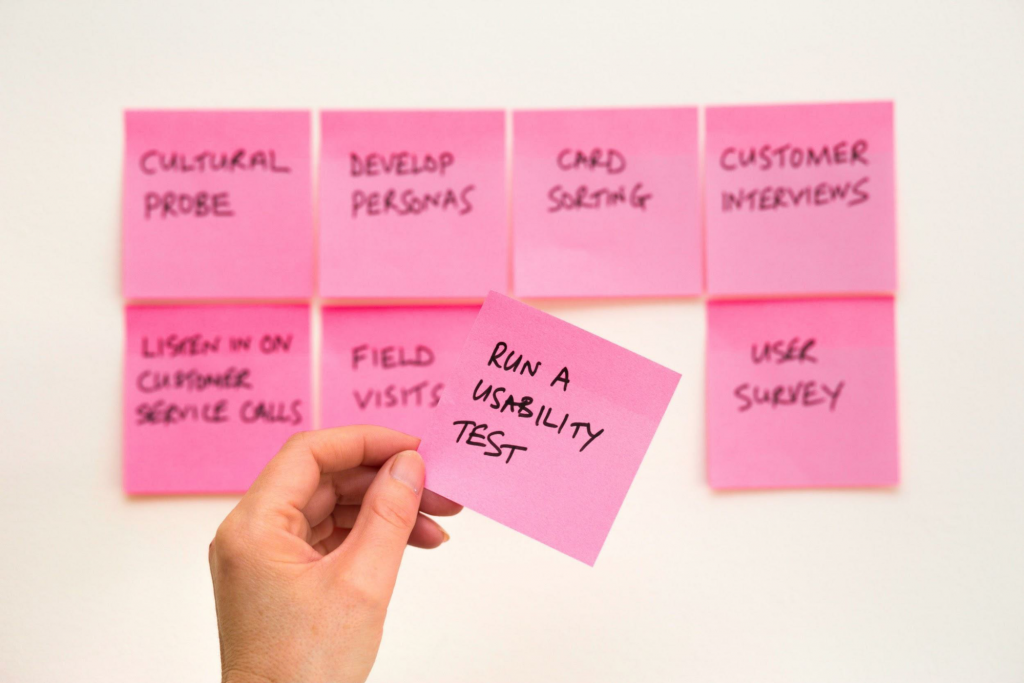 Usability and accessibility for a successful globalization of your business

To sum up, UX design is the method to meet the users' needs, while UI design originates from the combination of visual and interaction design. User Interface design ranges from GUIs of computers, mobiles, and tablets to many other devices. Despite the differences between user experience and user interface design, these two aspects are strongly interrelated.

To conclude, when taking a business global, best practice is first of all to focus on usability and accessibility. Especially for small businesses this is a complex and dynamic process requiring a deep understanding of the targeted markets. In particular, there are some key points to bear in mind when dealing with accessibility:

Accessibility does not necessarily exclude aesthetics and visual attractiveness, quite the contrary they should be merged into a unique need.
Investing in accessibility definitely improves ROI (debunking the myth) as a direct consequence of the following key factor: an enhanced usability, an increased customers' engagement towards the brand, a wider reach of the target audience, a simplified development and maintenance stages, as well as a compliance with local regulations and guidelines.
Understanding the user's needs implies having empathy in your sights and learning how to address different types of disabilities (ranging from visual to auditory, as well as physical and cognitive up to learning disabilities);
Refer to standards to implement a web content, design and development strategy, such as WCAG (Web Content Accessibility Guidelines) is very important;
The User Experience Design (UXD or UED) process can be improved adopting usability tests to create audit reports and identify room for improvements.
Once more, at the heart of UX (just like the globalization, internationalization, localization and translation stages) there is the goal to ensure that users find value in what you are offering them. For this purpose, your priority should be gaining a deep understanding of users' needs, values, abilities, and limitations. The freedom typical of the current digital world, offers UX designers many opportunities for creativity and innovation. Nevertheless, UI and UX design always has to target accessibility and usability for the end-user as priorities. Indeed, UX best practices strive to encourage a constant enhancement of the user's interaction with products and services.

Did you enjoy the article? Share on LinkedIn!

Reference:
The Localization Industry Primer, second edition was revised by Arle Lommel
Publications Manager LISA https://www.immagic.com/eLibrary/ARCHIVES/GENERAL/LISA/L030625P.pdf

Thinking, Fast and Slow (by Daniel Kahneman) https://www.researchgate.net/publication/304581886_Thinking_Fast_and_Slow_by_Daniel_Kahneman