If you're an avid Skype user, then you may have heard of Skype Translator. Despite the fact that Skype often advertises this tool in the middle of ongoing calls, it still promises to be a highly innovative technology.
Communicate in 9 languages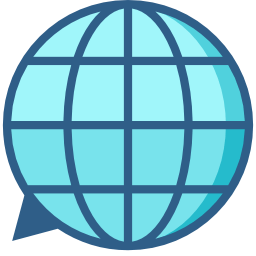 The purpose of Skype Translator is to help you to communicate with people in other countries without knowing their languages. While you're speaking, a translation appears at the bottom of your conversation partner's screen. The value of this technology is therefore obvious. In fact, Microsoft will soon be applying this same approach to phone calls. It will soon be possible to call someone who doesn't even use Skype and still be able to translate what he/she is saying.
Skype translator offers nine languages at the moment:
Arabic

Chinese

English

French

Italian

Portuguese

Russian

Spanish
A tool still in development
It is worth stating, however, that this innovation isn't quite ready yet. Three big issues still pop up when using it.
Firstly, the translations aren't all that good. In fact, these translation can be hard to understand if you don't already know the topics of conversation.

Secondly, two people conversing on this platform should avoid speaking at the same time. That means if your conversation partner is speaking, you should wait for him/her to finish before resuming your part of the conversation. If not, then Skype Translator will probably mix up the translations.

Lastly

, you should speak clearly at all times for the speech recognition software to be able to understand what you're saying. Furthermore, you won't be able to speak as fluently as you would in a normal conversation for example.

These drawbacks aren't all that important though, since Skype is now releasing a beta version of Translator. This means that developers still have time to correct some of the issues mentioned above.
Neural networks through Skype Translator
In fact, Skype Translator will continue to learn from previous translations, thanks to machine learning. This means that freshly generated data will be used to train Skype Translator. This data comes from sources which include:
Web pages,

Videos with captions, and

Recordings of your previous calls.
Skype Translator makes use of deep neural networks to drive its machine learning processes. This technology has already been implemented by Google and Microsoft in other translation tools, and is well-known for being a powerful technology which will soon replace some current translation system.