This article gives you some tips and suggestions on how to handle the interviewing process for a technical writer job, based on my own experiences as both an interviewee and as interviewer.
Throughout my career in technical communication, I have had the opportunity to be on both sides of the interview table: as an interviewee, and as an interviewer.
In this blog article, I will try to share my experience from both perspectives:
But What Is a Technical Writer?
Simply put, a technical writer helps us understand and use technology through a variety of media channels (printed, electronic, audio, visual, etc).
You can find more details about this profession by visiting the tekom website, which is the largest professional association for technical communication in Europe.
How Do I Become a Technical Writer?
Most technical writers have a bachelor's degree in journalism, English, communications or engineering and computer science.
But nowadays you can make a difference and get specialized in the field of technical communication. One of the best ways to achieve that is with the TCLoc master's program from Strasbourg University.
Why Does My Company Need a Technical Writer?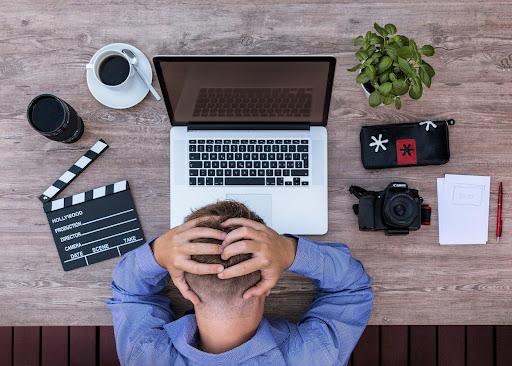 Because everyone can write, but not everyone is a technical writer…
And let's be honest!
Many IT experts (developers, software engineers, system administrators, etc.) don't have the time or the willingness to write technical documentation…
A technical writer can be a valuable resource for your business!
Tips If You Are Applying for a Technical Writer Job
Apart from the typical questions about yourself and your experience, a technical writer interview may include a practical task, such as:
presenting some of your writing samples
evaluating the company's existing documentation in writing
creating a short article about something software related
taking a test to evaluate your English level
As for some specific questions, expect to be asked some of these:
What is the tone of your writing? / What is your writing style?
What is a style guide? / Do you use a specific one?
Do you prefer active voice or passive voice when writing? Explain why.
Technical Writer Wanted
If you need to hire a technical writer, first make sure you create a proper job description that accurately describes the responsibilities and requirements of the open position.
Vague phrases like "Write technical documents in compliance with the company's established standards and guidelines" are not enough.
You should also mention:
if experience with a certain Help Authoring Tool is mandatory
if there are any specific language requirements
what products/services need to be documented
any other "must haves" – such as experience with Java code, medical devices, aerospace engineering, etc.
As for the technical writer interview, make sure you are not only evaluating your candidates' technical knowledge (tools, software, languages), but also their soft skills and motivation for the job.
The last time I took part in such an interview, we decided to hire the candidate who perhaps had less technical knowledge, but who displayed an enormous willingness to learn. And time proved that it was the best choice.
Are you interested in finding out more about the technical writing profession? Check out the TCLoc program website where you can also find more articles on technical communication.