Safety, efficiency, and readability are the main considerations for the use of ASD-STE100 Simplified Technical English (STE) in the aerospace and defense industries. For many other industries, such as machinery, automotive, electronics, IT, and medical equipment, another important consideration is to save on translation costs without compromising on translation quality. As technical communicators, navigating the tricky terrains of cost, quality, and efficiency in project management can be an extremely delicate equilibrium to maintain.
Standards
To technical communication professionals, it makes a lot of sense to use standards whenever possible to achieve similar results. However, standards in the documentation field are often disregarded. Documentation always kicks in when the product is already behind schedule, and over budget for the product life-cycle. However, we still want to stand behind what we do and make sure we provide a quality product. How does a written language standard potentially help us to achieve this and why do we need a controlled language such as STE to begin with? Consider the following example:
Standard English:
Follow these instructions to prevent potential failures and damage and to ensure as safe and trouble-free functioning of the product as possible. Read this manual before starting to work with the filter system, familiarize yourself with the functionality and operation of the product and follow the instructions.
STE:
FOR SAFE OPERATION, OBEY THESE INSTRUCTIONS TO PREVENT POSSIBLE FAILURES. READ THIS MANUAL BEFORE YOU START TO DO WORK WITH THE FILTER SYSTEM. KNOW THE PRODUCT FUNCTION AND OPERATION, AND OBEY ALL INSTRUCTIONS. Which set of instructions lets you understand and complete the procedure with greater ease?
STE rules echo sound writing practices
STE is an aerospace standard, or at least it started off that way. Given the success of STE, and its adaptability, it has been applied to various document types over time, and increasingly also in other (mainly technical) industries. One valuable STE rule that I would consider the most important is: Only use approved words. The STE language standard includes 53 writing rules and a core vocabulary, or general dictionary, of around 930 words that will let you write just about everything you need for technical documentation, even for procedural information in general. Instead of 'execute', 'carry out', or 'conduct' a test, users are instructed to simply 'do' a test. While STE will not completely eliminate the differences between individual writer's writing styles and characteristics, it still goes a long way towards standardizing and ensuring that we can put different parts of the documentation together to get a consistent manual without the need for rework or editing.
An industry example
Our customer is an international manufacturer of escalators, elevators, and moving walkways. The company produces, installs, maintains, and modernizes elevators and escalators in many types of buildings including residential, commercial, and high-rise buildings. In the initial phase of their STE implementation, they decided to do away with some common verbs that are not approved of by STE, in favor of simpler and more concise STE verbs. STE Rule 1.2: Use only approved words from the dictionary as the part of speech given. This means, every term in the dictionary is assigned one or two parts of speech. For example, COMPLETE is only meant to be used as a verb and must not be used as an adjective in STE: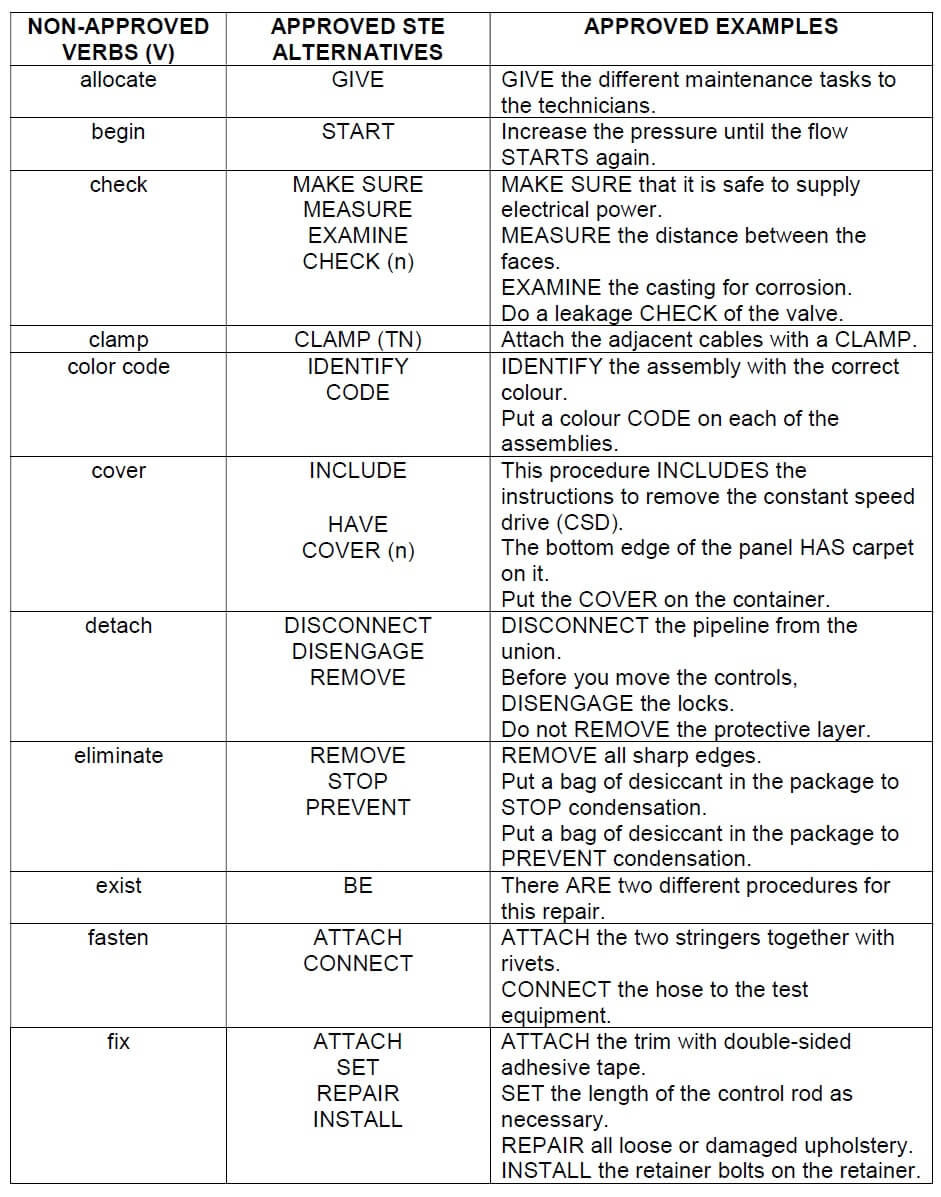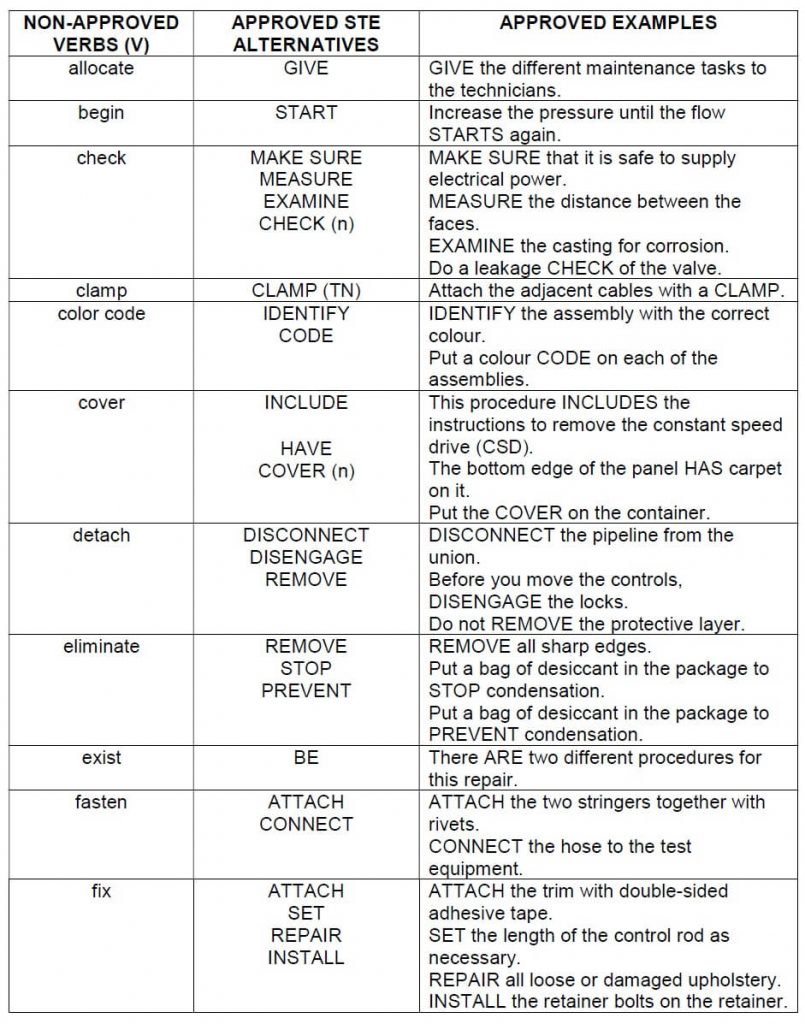 Table 1: Partial list of approved and unapproved Simplified Technical English (STE) words to be adopted in phase 1 of our customer's ASD-STE100 implementation.
As our customer's STE journey unfolds…
We are witnessing a 20% decrease in text volume with more repetition and comprehensibility in their operational manuals. With the use of STE, we are also predicting 35% to 40% savings in future translation costs and expect this figure to grow when STE is gradually implemented in other departments worldwide. Not surprisingly, STE will reduce the number of unique terms and improve translation quality and consistency across all document types, irrespective of the industry. Article written by Shumin Chen, Trainer and Consultant at Shufrans TechDocs. Check out some of our other articles on topic which include Localization and Machine Learning.
Reference:
ASD-STE100 Simplified Technical English: International specification for the preparation of technical documentation in a controlled language. ISSUE 7, JANUARY 2017