They came from far and wide to receive their diplomas and gather one last time with their fellow students to celebrate and bond one last time before going their separate ways.
The ceremony also welcomed the CAWEB graduates, our sister program. The ceremony started with an opening speech by Renate de La Paix. It was then followed by Fanny Roubineau from the Continuing Education Department.
The highlight of the ceremony was the valedictorian speech. Madeleine Barois for CAWEB and Sabine Schmähl for TCLoc delivered it together. They underlined the amount of work that they had to put into their studies. Both expressed their gratitude towards their fellow students and the faculty, and underlined the quality of the programs which help them in their jobs on a daily basis.
TCLoc valedictorian Sabine Schmähl and CAWEB valedictorian Madeleine Barois
"It is very impressive that such a relatively small team designed, built and coordinates not one but two very successful master programs that are both so multi-faceted and dynamic."
After the new graduates received their diplomas from Mrs. Renate De La Paix, everyone gathered in the historical great hall of the Palais Universitaire to share a last drink, take pictures and exchange contact information.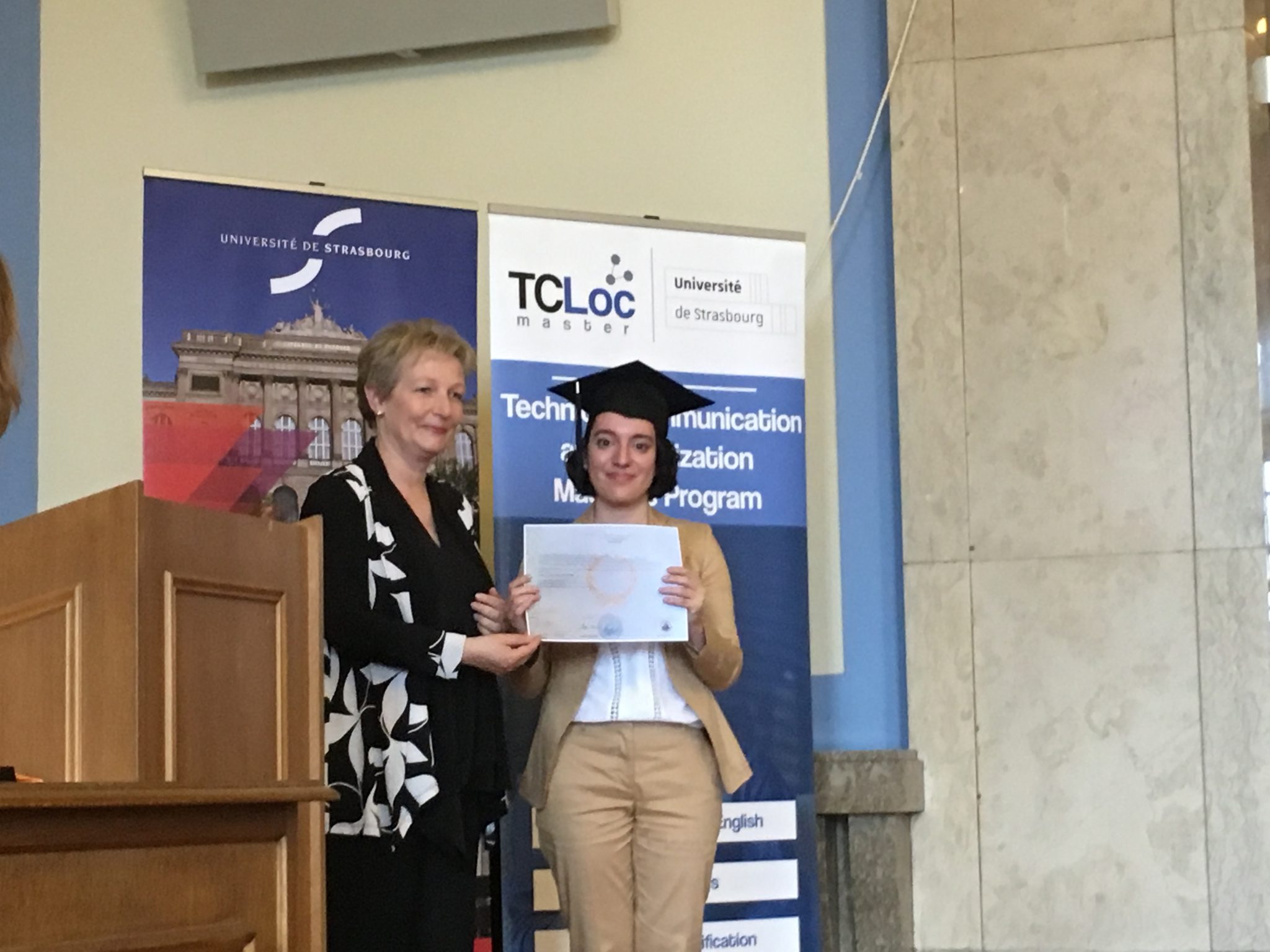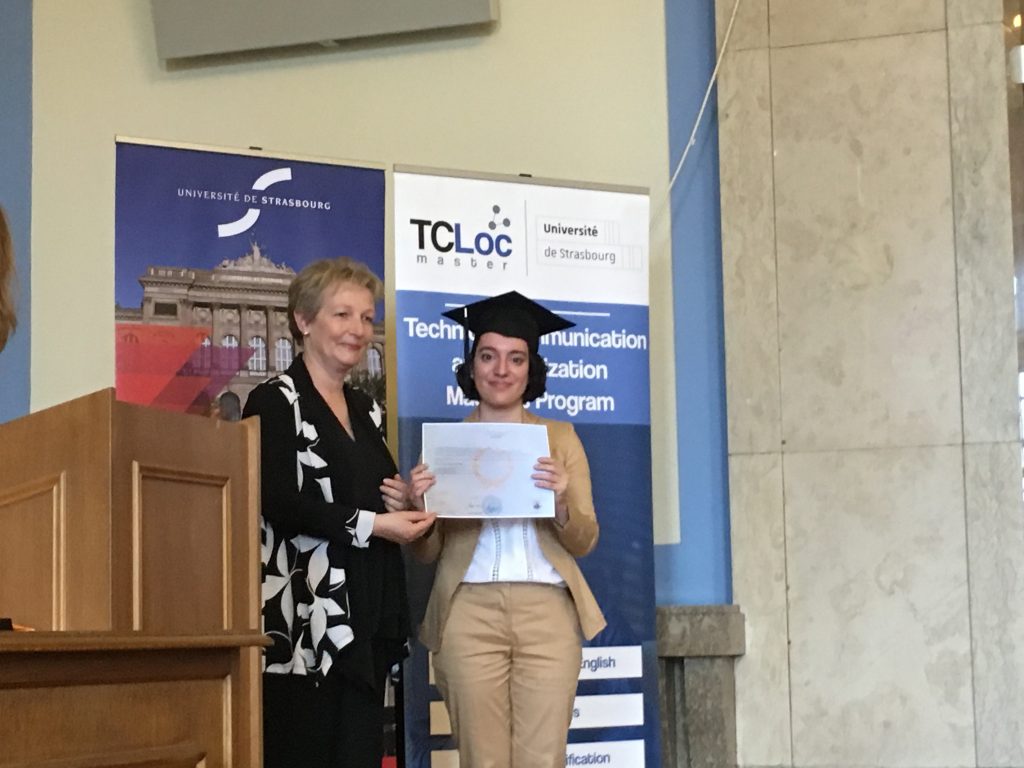 CAWEB graduate and former TCLoc website project manager Anna Maffesi receives her diploma from program director Renate De La Paix
To find out more about TCLoc master's program, please visit the TCLoc Master's website.
Click here to apply.